Welcome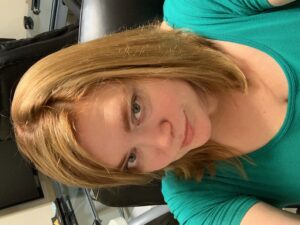 Thanks for stopping by my little home on the web.
I am Debi Hodges, a geeky woman who has been online since around 1994.  First in AOL, then on The Realm, and many MMORPG's since.  I am a senior digital content  administrator, and I love my profession.
Also, for those who arrived via Heavenleigh.com (my OLD website), I most likely know you from a LONG time ago.  Feel free to friend me on Facebook or just send an old fashioned email.  It's always nice to hear from old friends!
Want to know what's going on in my world? Check out my blog…
We started off the year with a bang! We bought a new house, added solar panels, purchased a new EV (electric vehicle), Robert got an amazing new job, we have no credit card debt, and I'm still maintaining the weight I lost in 2010. Then COVID-19 happened. We started working from home and avoiding people outside […]
I really don't have a lot that is "blog worthy" going on, but I like to make updates on occasion that are more than observations on the humanity (or lack thereof) around me. 2016 was a crazy year, we lost many celebrities that we all adore and we lost our Country… Thanks to those who voted […]